Our Services:
Mechanical Insulation
Steam Piping Systems
Chilled Water Systems
Hot and Cold Water Piping
Cooling Tower Piping
Our clients:
Owners
Real Estate Management Companies
Architects
Engineers
Mechanical, Plumbing &
HVAC Contractors
General Contractors

About Lucille Consorti Schnakenberg

President, Veteran Pipe Covering
From 1950 to Present – Veteran Pipe Covering Co., Inc.
I started with Veteran Pipe Covering which was at that time was owned by my father. As a young girl, I dragged boxes and swept the office at 313 East 6th Street for an allowance. Having 2 brothers in the business I always wanted to be considered one of the guys.
I married young but continued working in the business doing secretarial work for my dad. It was during those years listening to my father deal with the customers that I knew that this was where I wanted to be for the rest of my professional career. I sat and watched my brothers do takeoffs from plans and worked with them in pricing out materials and such. Over the next 20 years my dad and brothers passed on, but I was convinced that it was my legacy to continue our family tradition.
In addition to running the day to day executive operations of the company, I also do the scheduling, ordering of materials and occasionally go out into the field. I visit with customers and check the progress and quality of the men in the field. I am a hands on person, and can be found in boiler rooms as well as on roof tops with the men, some of which have been with the company for more then 25 years.
I attend various meetings with several organizations and have twice been awarded "Contractor of the Year".
Veteran Pipe Covering, INC.
― Insulate for Savings! ―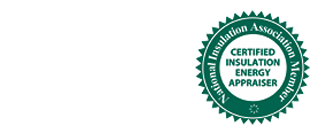 Veteran Pipe Covering, Inc.
330 Boulevard
Hasbrook Heights, NJ 07604
Phone NJ: 201-974-2425
Fax: 201-974-2429